3000 miles and my back feels great! I drive a 2011 JKU and for years I have been wanting to try something new for seats. The weather has taken it's toll, and my extra large body has done its fair share of breaking those factory seats in. I can't be the only one who can't drive more than 100 miles without needing a good stretch and a little walk to get the kinks out can I? I didn't think so, but don't panic…I have some really good news.
Corbeau has been making outstanding seats for over 50 years now, so with a little help from the team at Quadratec, pulling the trigger on a set of new Corbeaus was a pretty easy choice.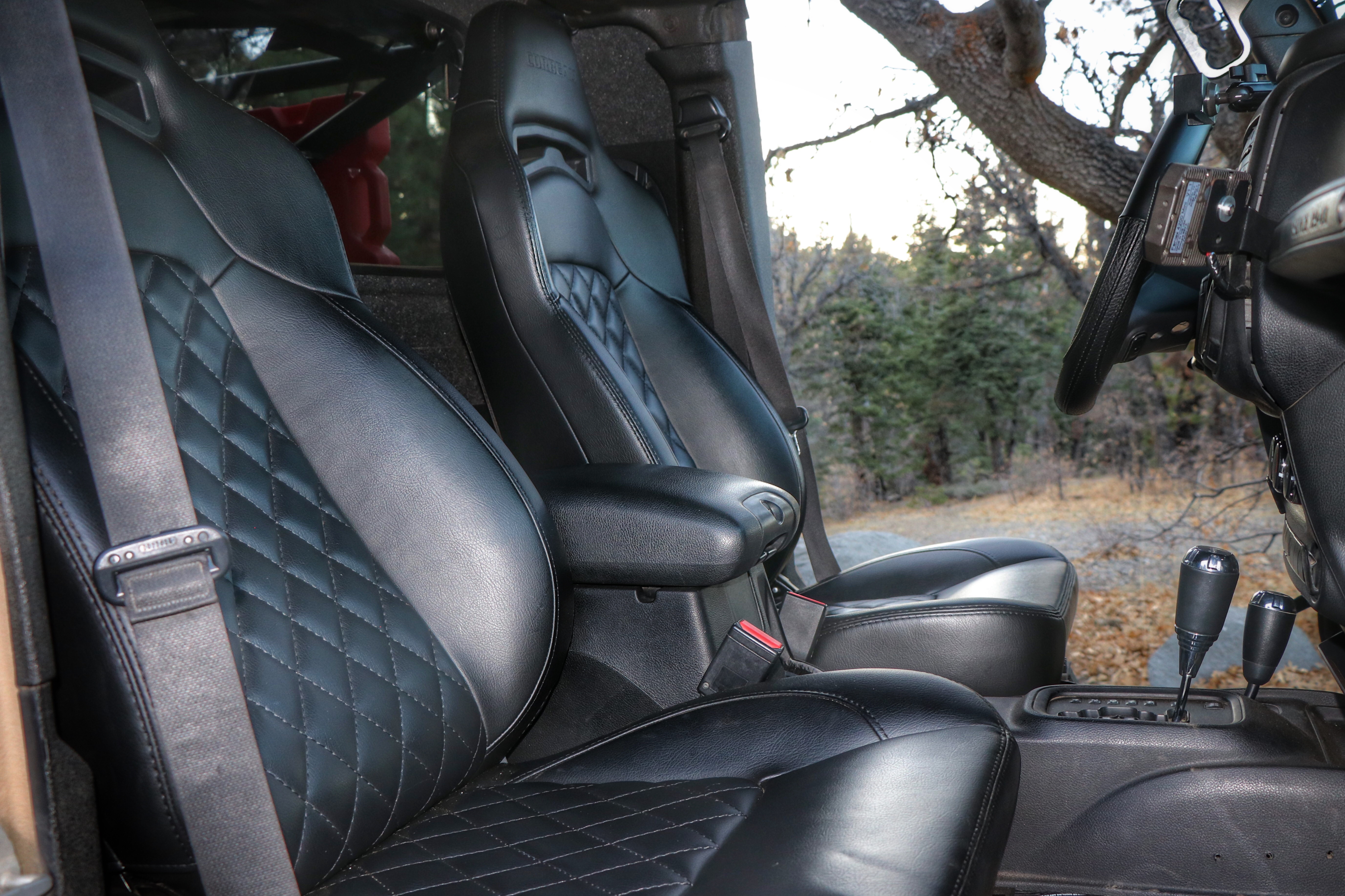 Seats aren't cheap, especially good ones! Thankfully zeroing in on the best seat for my Jeep, I had the Quadratec pros there to help. In fact, I was leaning towards a different seat and thankfully decided to go with their recommendation instead.
At about $850 bucks the Corbeau Trailcat was a perfect choice. Now, I chose the all vinyl option for durability and maintenance ease. I use my factory seat belts, but you can run a harness if you want, and I was thankful my Bestop lockbox (gun box) still fit perfectly.
Underneath that beautiful diamond stitched pattern is Corbeau's injection molded foam. It really hugs the body, especially the back in all the right places. Where my factory cloth seats feel mushy leaving my tail bone and lower back hurting after an hour or so behind the wheel, the Trailcat feels firm and is built up to support good posture while driving. (That's the difference between hurting and not hurting).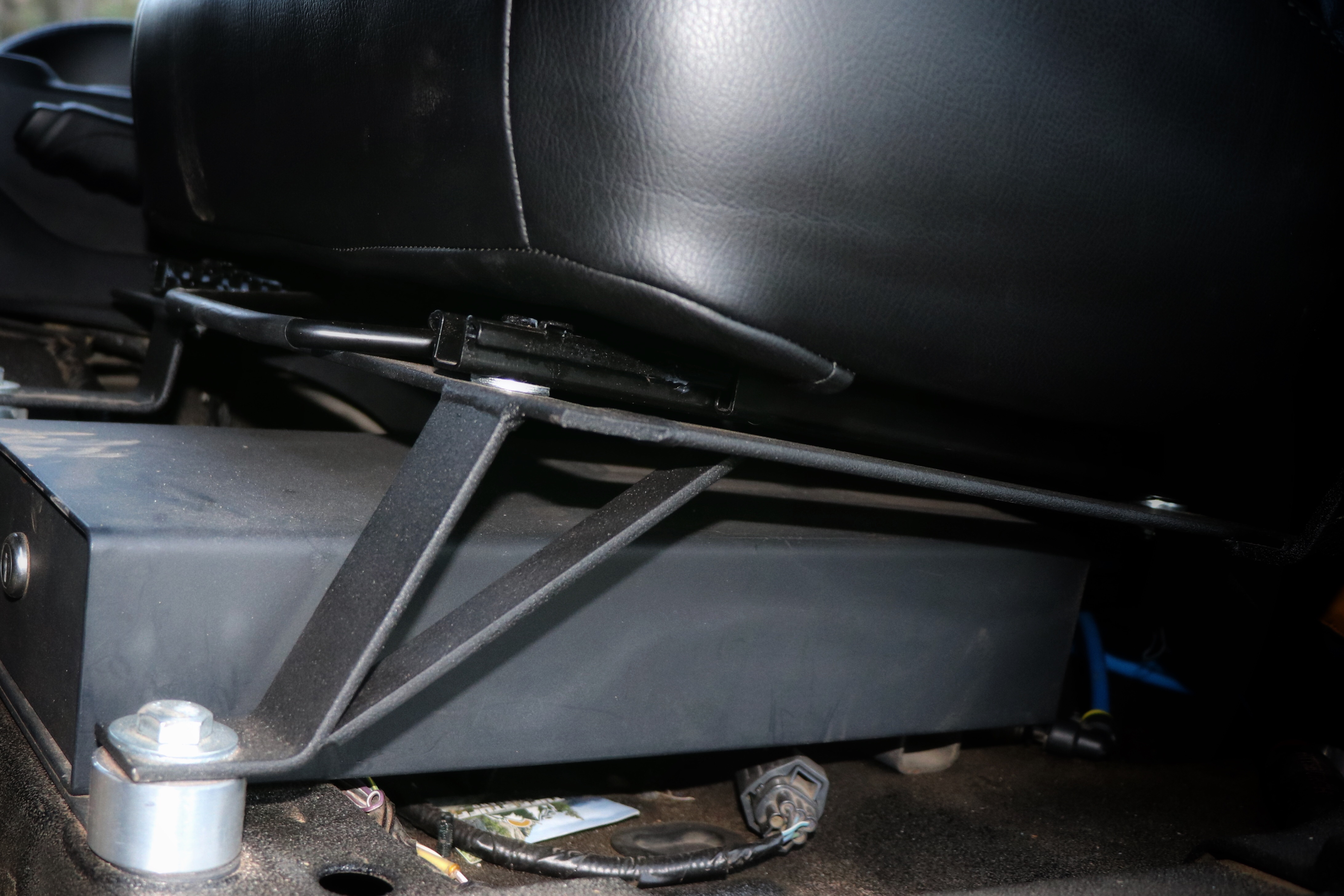 I'm not sure about all Jeeps, but I know with mine I had to get the Corbeau Seat Bracket as well, and that's where I do have one minor complaint. My first trip out on a trail I've never been on before left my almost blind from finding the lines needed to avoid any…mishaps while dropping in on the more challenging parts or the trail. I felt like I was sitting really low, almost like I was in a 4Runner or something like that. The good news though, I was able to ask my friend Landon from American Trail Products for a little help and he whipped up aluminum spacers in no time. That little adjustment took me from really liking my new seats to absolutely loving them!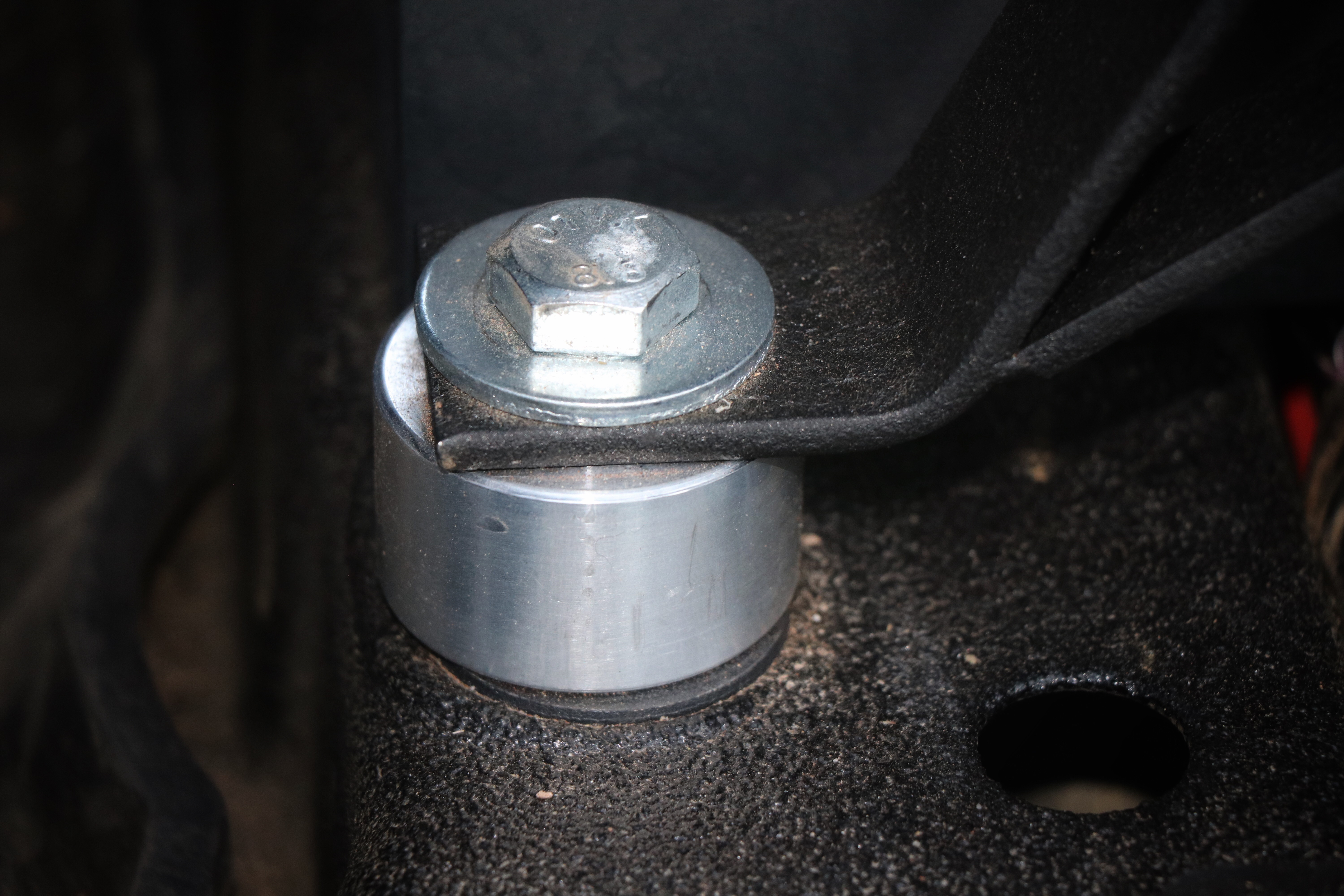 Since I replaced my seats I've put about 3000 miles on them. I did it with 2 Arizona trips (over 1000 miles each), a little commuting, and a local run just to make sure I'm experiencing a lot of seat time and scenarios before I shared my opinions with you guys.
Several months have past since installation now and I couldn't be happier with my new seats. They are extremely comfortable and easy to keep clean! The install was very easy and I absolutely love how far they open forward allowing me to finally utilize behind my seats (if you have seen my Jeep you'll see why I need them to open up so well). It is important to note that I had to get a little creative making the airbag sensor and seat belt on the passenger side work for me, but even with that stuff it was still a pretty fast (about an hour / hour and a half for the pair) and easy install. I would, and do absolutely recommend the Corbeau Trailcat Seats to anyone that is looking to make a change.
Pick up your new Corbeau Seats or check out the rest of the Quadratec catalog at https://www.quadratec.com
Rob Spencer