I am a big fan of those old school Jeeps. I have a special place in my half hardened heart for the YJ too! My very first Jeep YJ was bought back in 1993. Yup, it was red and tan…what a beautiful piece of American history I tell you.
We here at VentureTheWild.com have had our fair share of helping to keep these Jeep classics on the trails, but I think when we teamed up with Quadratec to do to this 1995 Rio Grande we definitely found a new favorite.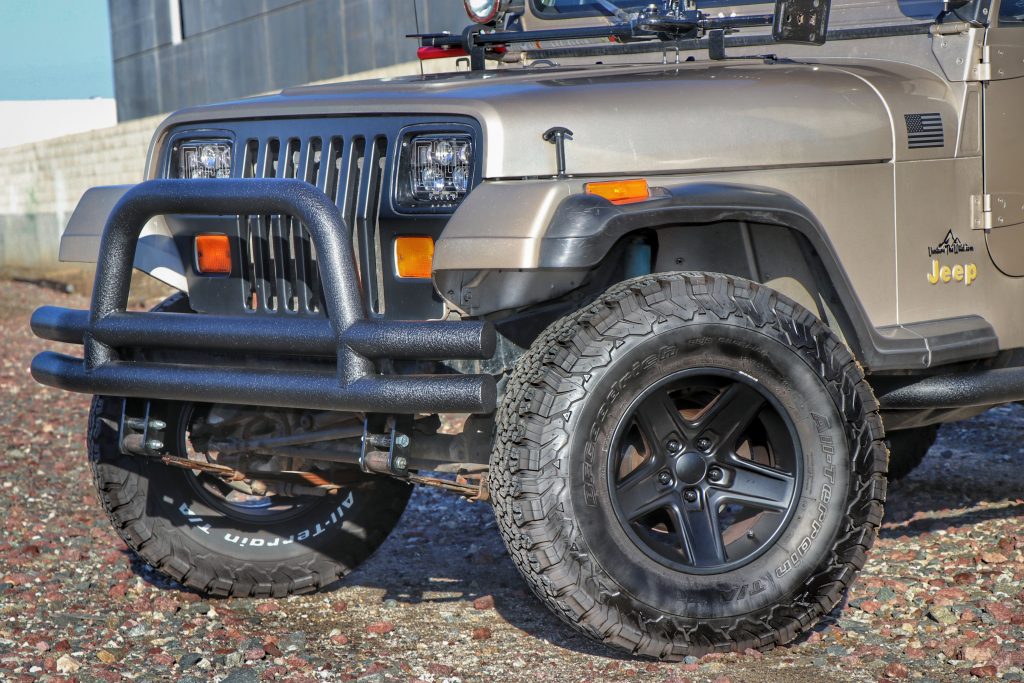 Starting with wheels, we wanted to go with a classic, but current look. A fresh set of the  Quadratec Rubicon Xtreme were perfect. These 5 star, cast aluminum wheels are built tough, they look great, and ithey are very affordable at about $99 bucks a wheel. Of course we wrapped those wheels in some nice BFGs.
From there you find a matching set of bumpers and sliders. The Quadratec tube series kept us looking classic YJ, again at an affordable price. We did add some cool stuff inside of our YJ too with some speakers, and an under the seat gun (storage) box that can be found on Quadratec.com but I think the big win here are these AMAZINGJeep  Quadratec Premium LED Beam Headlights.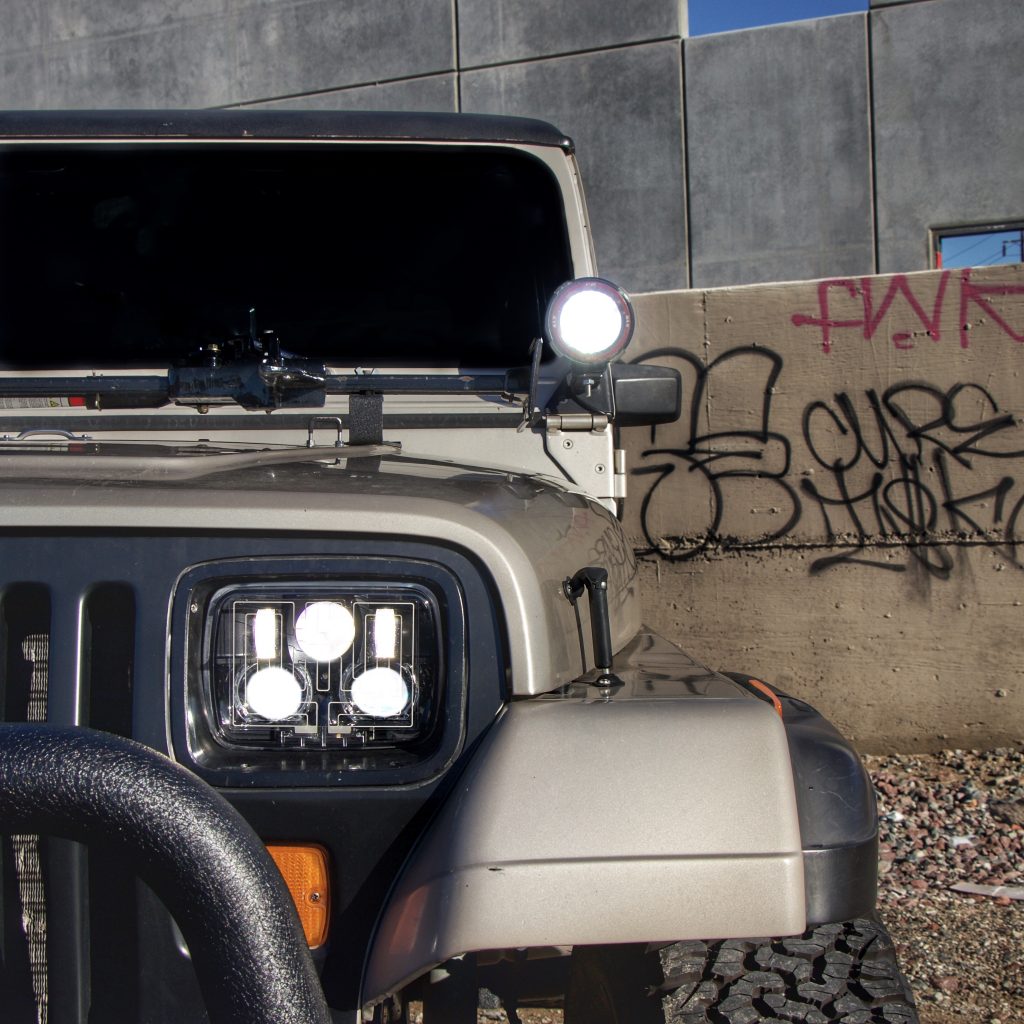 The revolutionary Premium Heated High Performance 5"x7″ LED Headlights for your Cherokee XJ & Wrangler YJ are exclusively engineered for Quadratec by J.W. Speaker and offer Dual-Burn® high & low beam optics, giving drivers that ultimate punch of light they are looking for at night. Our unique heated Headlamps feature SmartHeat® with LED light sensors that automatically activate the heat elements at startup or as outside temperatures drop to freezing. Once any accumulated ice or snow has melted and the lights have met the high temperature threshold, the SmartHeat® grid system automatically shuts off. All Premium LED projector head lamps feature fully approved DOT markings and easy plug & play installation with no modifications required. Made in the USA. They make such a difference on and off road for brightness and visibility.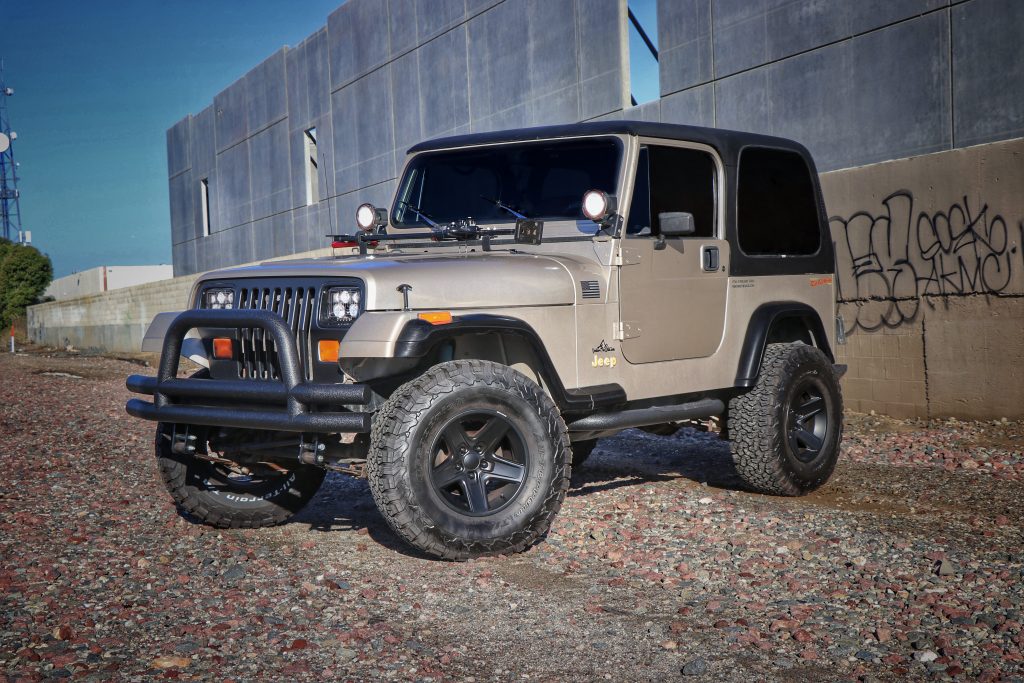 From start to finish makeover was all Quadratec! The team over there made sure we had the right products the first time, which made ordering easy, and shipping was fast!
Full make over or one part or product at a time, Quadratec does it right. Support the good ones folks!! Head on over to www.Quadratec.com and pick up your next Jeep upgrade.
Rob Spencer